PathNet uses Lumea digital pathology tech in their practices. PathNet is a coalition of independent pathology groups, founded for pathologists by pathologists. Their united goal is to leverage Lumea's digital technologies and proprietary specimen-handling devices to accelerate the adoption and success of digital pathology.
Lumea tech helps them reduce costs without compromising on quality, create new efficiencies, improve turnaround times, and streamline workflows. PathNet believes that by pairing technology with forward-thinking physicians, they can provide the best patient care possible. They invite forward thinking pathologists and physicians to join this group.
"Each clinic that we serve receives access to cutting-edge technology that moves cancer diagnostics into a new, digital era of patient care. Lumea is changing the face of pathology, which is why each PathNet practice uses its technology."
Something that makes Lumea unique is that our digital pathology solutions go beyond software. Our proprietary tissue handling devices set the stage and prep work to make it more feasible and affordable for everyone. One such device is the BxBoard.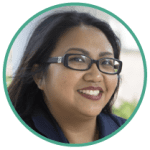 "I wonder why people are still using formalin jars when [LUMEA] has created such a great invention. The BxBoards are the best," said Mai Her, Comprehensive Urology Training and Development Coordinator. "I think the doctors really appreciate that the BxBoards are so much easier to use. They're able to see the cores on the board and assess the sample quality while the patient is still there. If the quality isn't good, they can go back in to collect another sample."
Learn how Lumea digital pathology, which starts with the patient, helps improve the quality of your practice, reduce costs, and scale your business.