The groundbreaking Lumea BxChip™ is now available in select European markets. An article in the American Journal of Clinical Pathology recently praised the chip for its ability to reduce cost and increase efficiency of histology labs. Themis Pathology, a subsidiary of Lumea, manufactures it in Europe. The following Market-leading partners across Europe distribute the BxChip:

In the United Kingdom and Ireland, CellPath Ltd. will offer sales and support for the BxChip starting in September 2019. CellPath is an independent company attuned to the needs of Cellular Pathology. They specialize in manufacture and worldwide supply of products, consumables, and services to histopathology and cytology markets. For more information contact CellPath here. You can also visit the CellPath booth at the upcoming Institute of Biomedical Science Congress in Birmingham, UK Sept 23-25.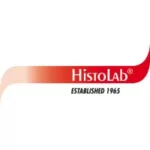 In the Nordic countries, the BxChip is now available from HistoLab AB. HistoLab is the leading provider of comprehensive solutions for research and clinical laboratories in cell diagnostics in Nordic countries. HistoLab works with leading suppliers and has extensive experience and knowledge of the industry and products.
For more information about BxChip supply to Sweden, Denmark, Norway, and Finland, contact HistoLab here.
In Germany, the BxChip is now available from CellNass GmbH, trading under the CellPath name. CellNass is the European market leader for microscope slide and paraffin block archiving. They also supply innovative laboratory consumables and equipment to the pathology market. For more information on ordering the BxChip in Germany, contact CellNass here.